Under high irradiation conditions, half-cell modules, especially bifacial half-cell modules, will retain a higher energy yield compared with conventional modules. The bifacial half-cell modules will achieve the lowest LCOE in geographic regions which is abundant in solar radiation.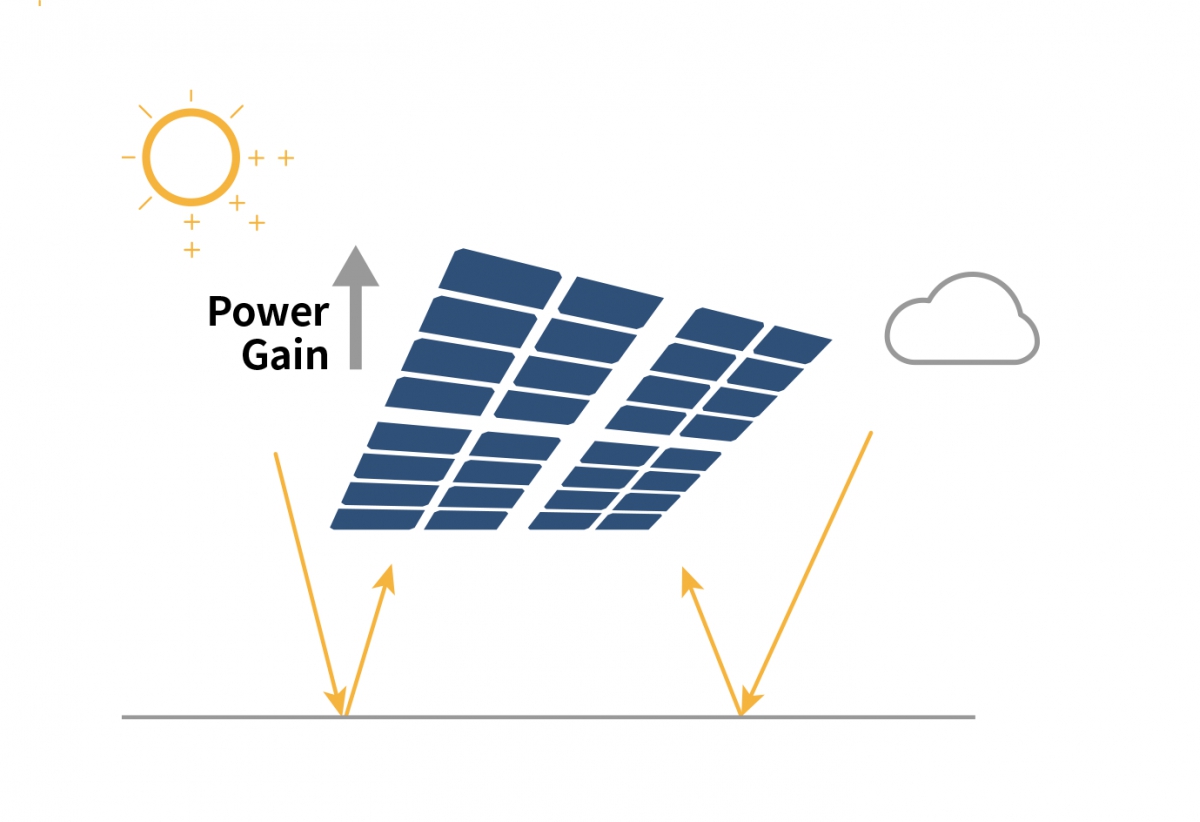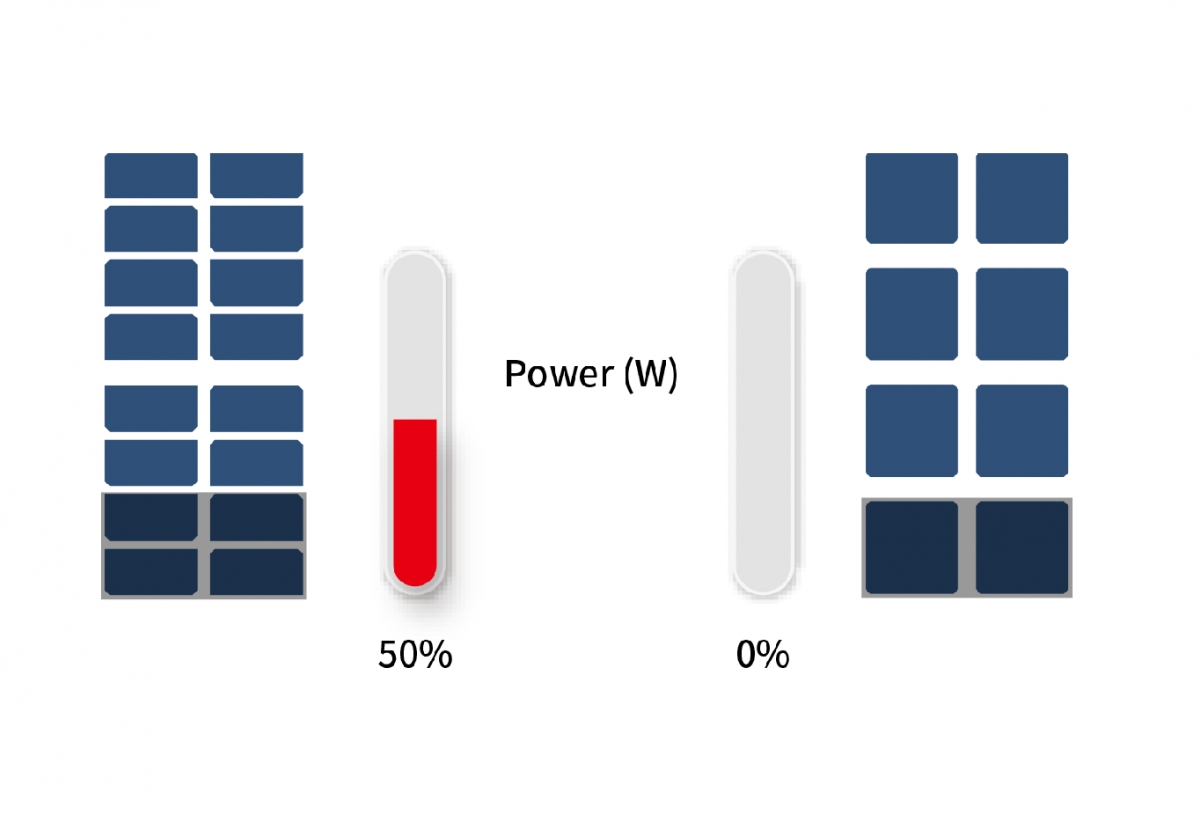 Because of the unique parallel connection designs, half-cell modules still retain 50% power output under the circumstance of array shading in sunrise or sunset under the portrait orientation of solar modules.

In addition, half-cut technology can magnify the output of bifacial modules under a non-uniform illumination effect on the backside.
Half-cut cells possess half of the working current at any time, thereby the thermal loss is remarkably reduced. Operating temperature correspondingly decreases, and the reliability of the module is enhanced as well as the enhancement in power generation.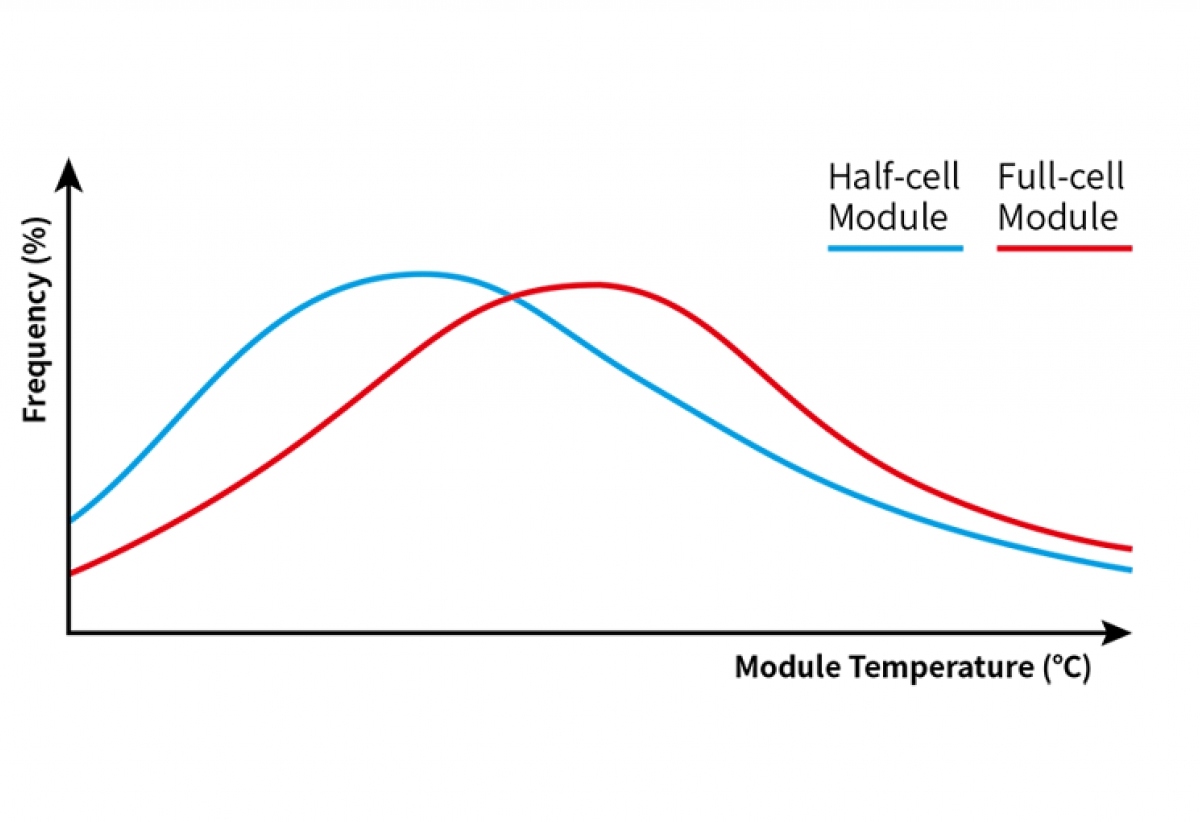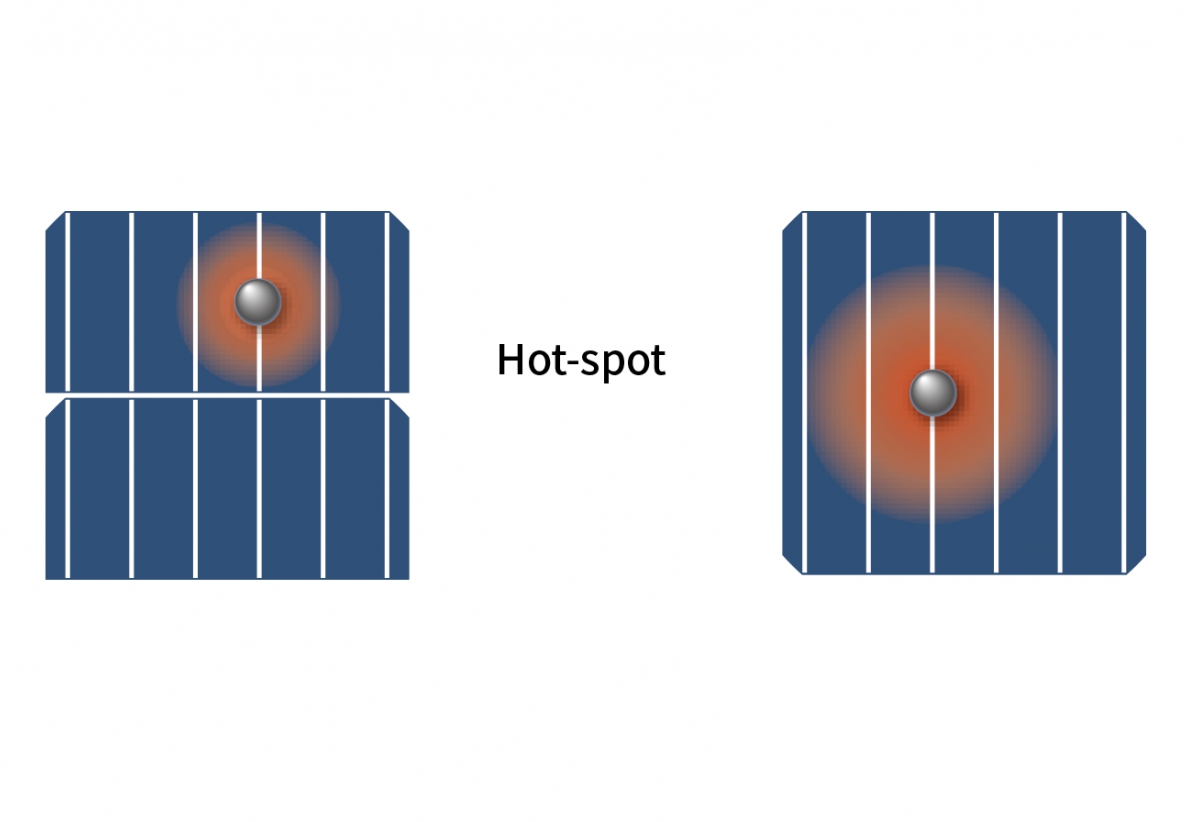 In infield applications, small area shadings can produce high temperatures in certain regions on the modules. This phenomenon is called the hot spot effect. The long duration of the hot spot effect could create irreversible degradation of solar modules.

Because the string current of half-cell modules is half of the full-cell modules, the hot spot temperature can be dramatically reduced. CRC Solar's experiments demonstrate that the reduction could be 10-20℃, which empowers the module durability.
Half-cut cell technology is the process of cutting the solar cells into two separate parts by a highly focusing infrared laser, hence halve the presence of a working current in the module. The thermal loss on the ribbon will be remarkably minimized and the module's power rises by 2%. The reliability of the module is also enhanced as well as the durability.

The combination of half-cut cell technology and bifacial module can heighten the gain over the effect of current reduction.